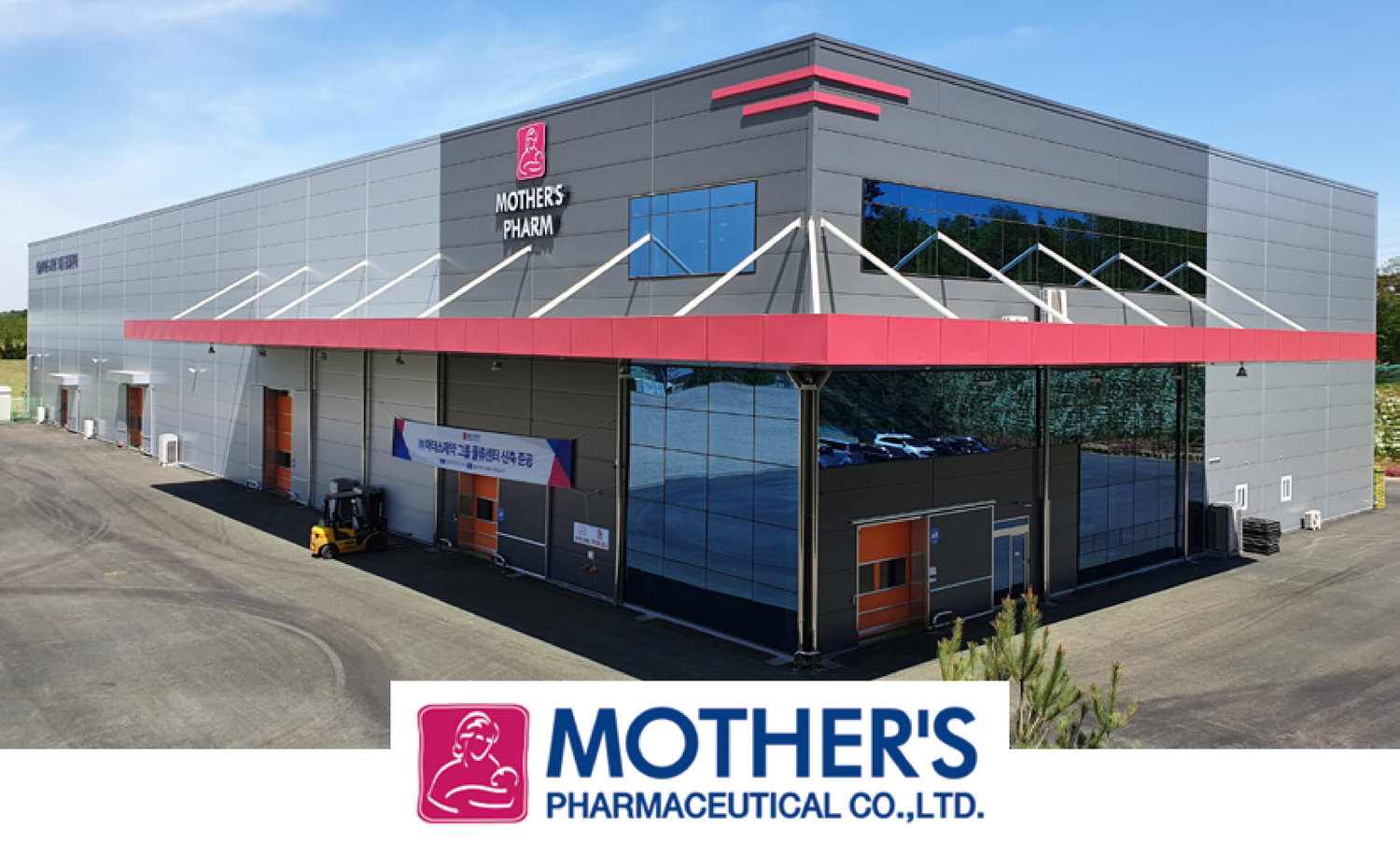 Medical Cosmetics
Dr.esthé is a cosmetics brand under the Mother's Pharmaceutical Co., Ltd. found in 2004 by 100 Korean dermatologists who are engaged in all processes from product design to research and development.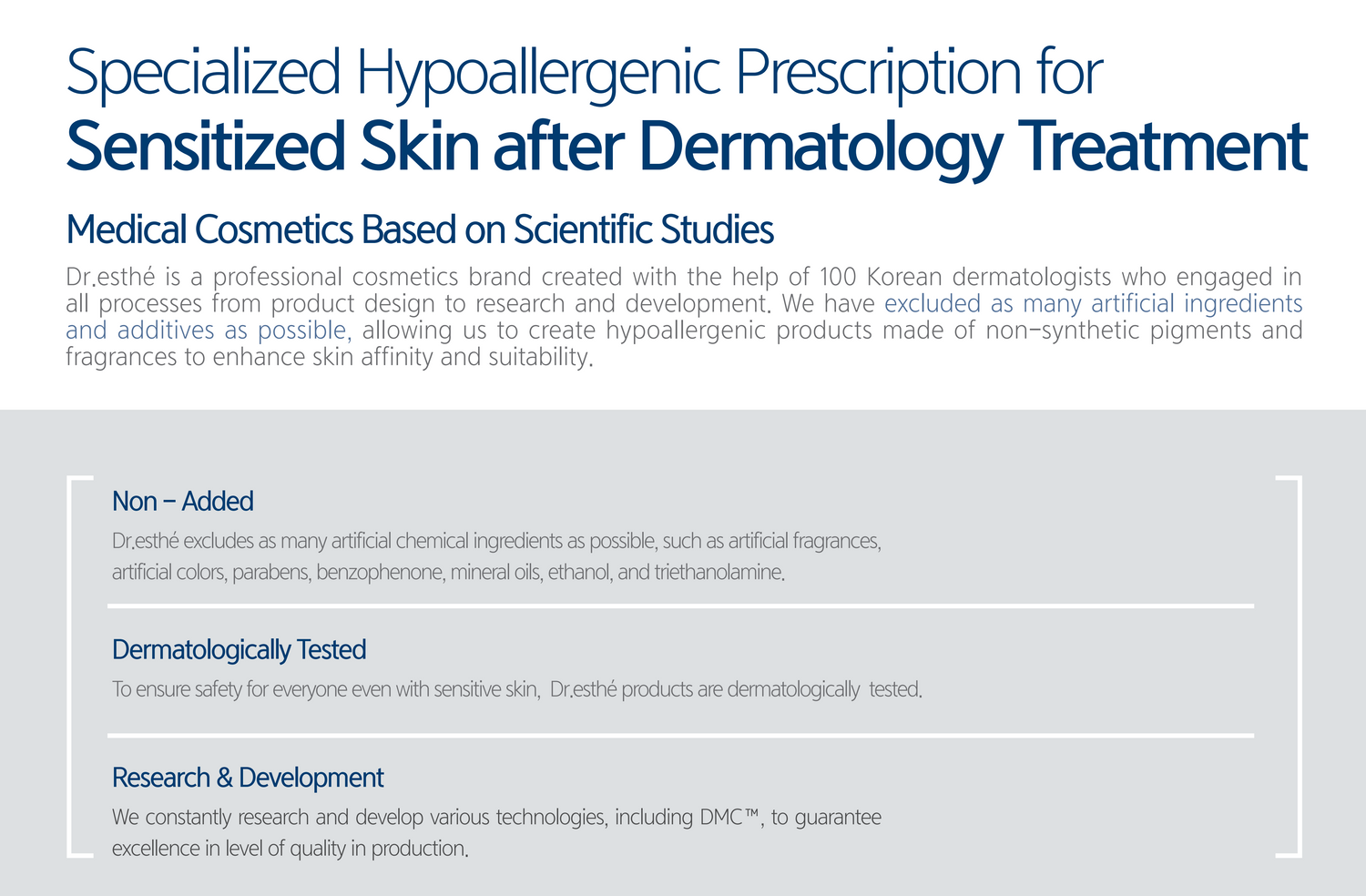 We have excluded as many artificial ingredients and additives as possible, allowing us to create hypoallergenic products made of non-synthetic pigments and fragrances to enhance skin affinity and suitability.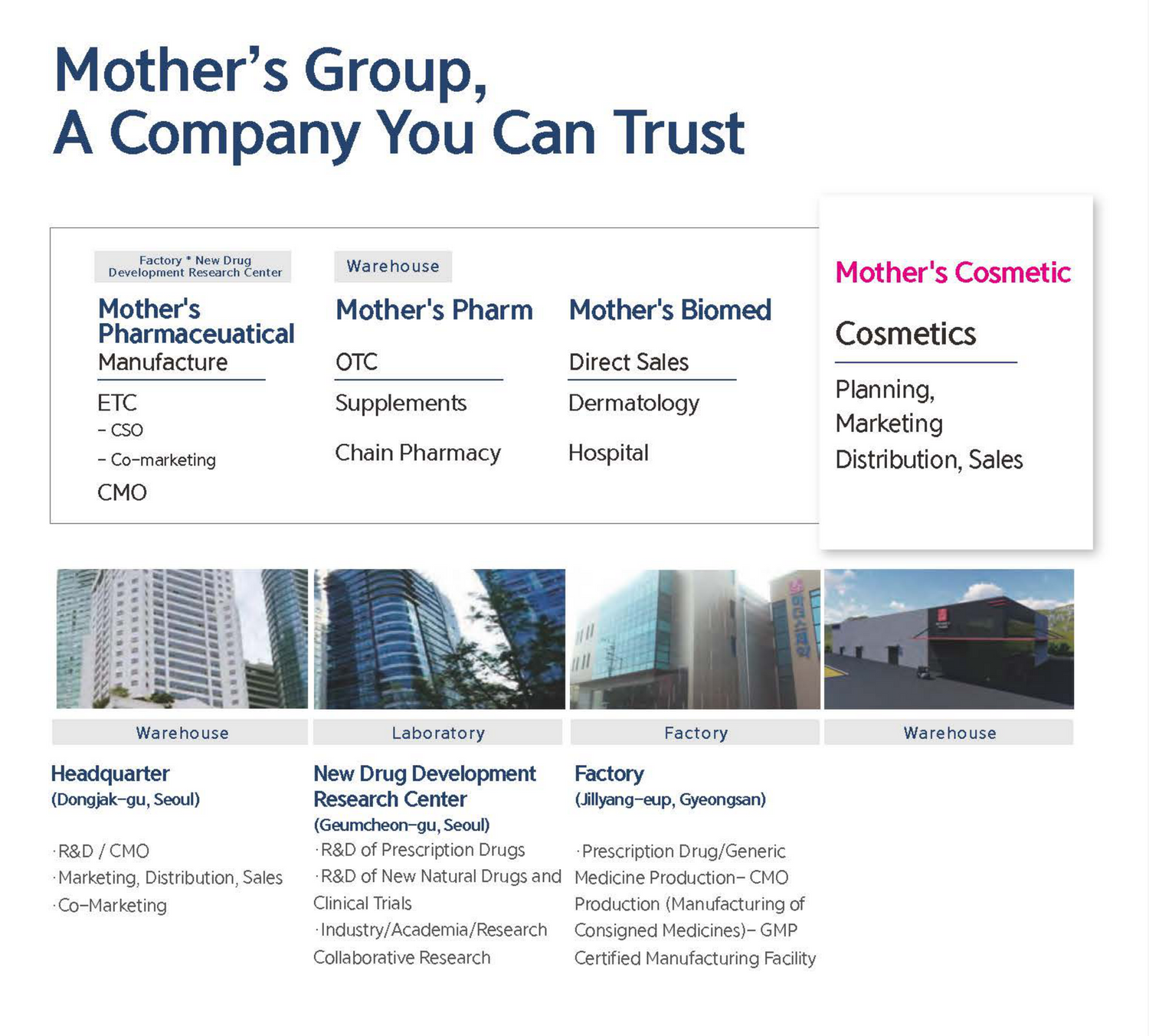 Mother's Pharmaceutical Co.,Ltd. is one of the top 10 pharmaceutical groups in Korea, with its own R&D laboratories, manufacture factories and pharmacies. Its pharmaceutical products are sold in over 3000 pharmacies, hopitals and dermatology clinics.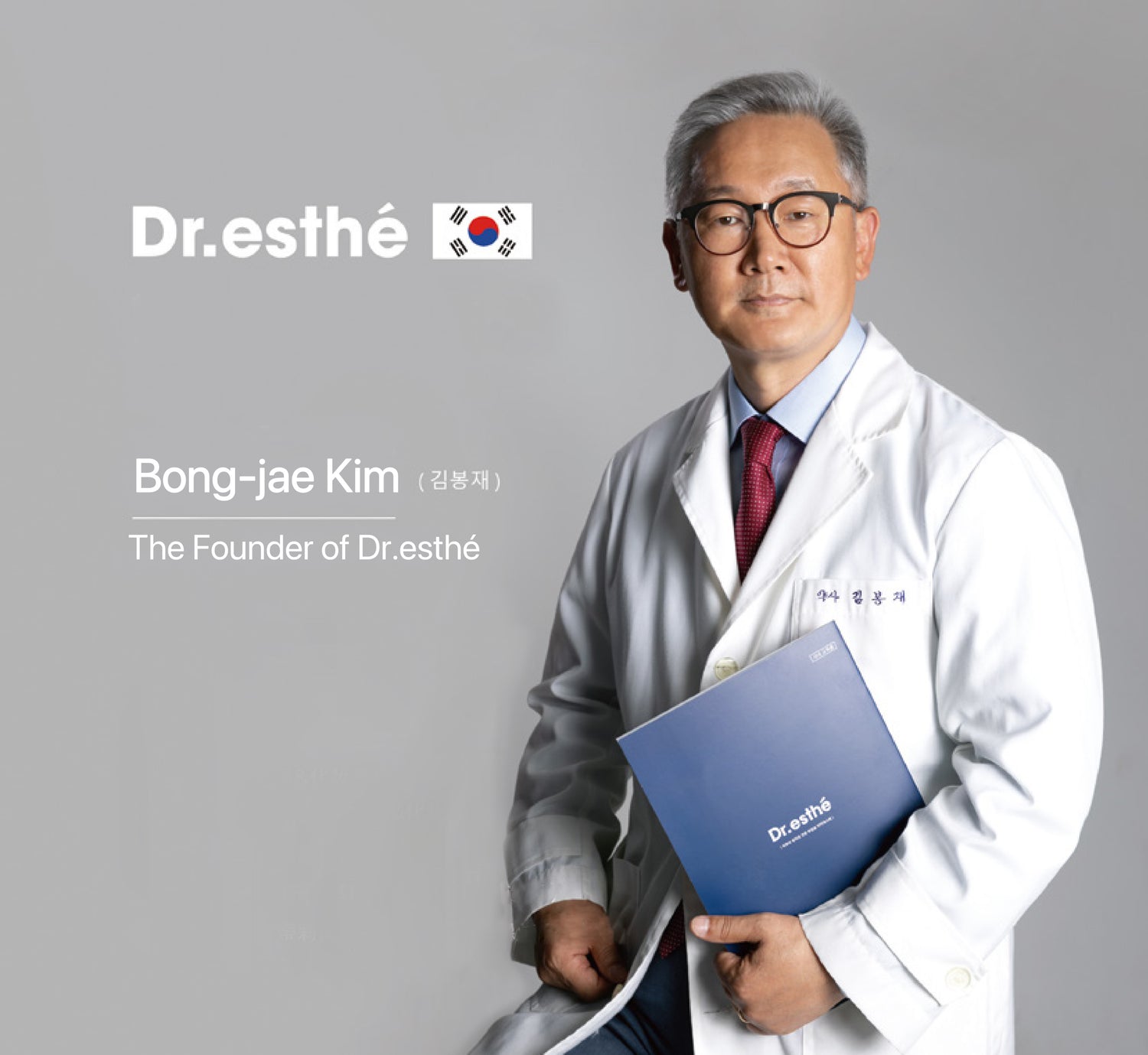 1987 Medical profession at Yeungnam University
1995 Bachelor of Public Health at University of Seoul
1997 Medical drugs and cosmetics examination at Korean Food & Drug Association
2000 Samsung Medical Research Center
2003 Kolmar Korean Co.,Ltd. (one of the top three Korean cosmetics manufacturers)
2004 Found Dr.esthé, under Mother's Pharmaceutical Co.,Ltd.
Collapsible content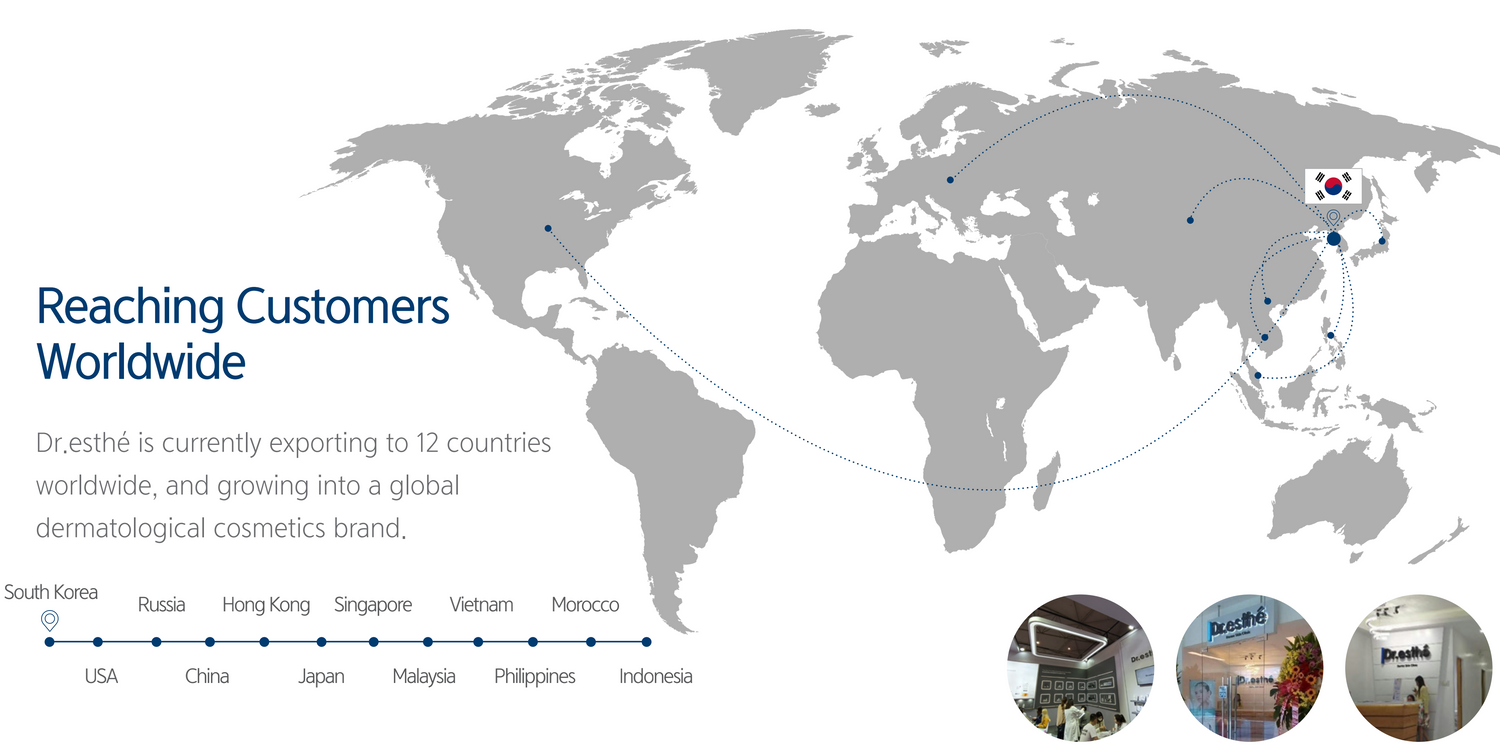 Collapsible content